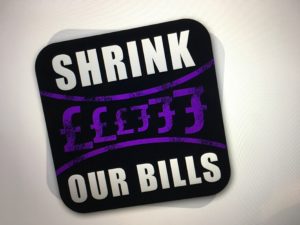 We  are offering a Bill Clinic which at the moment would be a consultation by telephone or over the internet.   As restrictions ease, especially for business meetings, we can arrange a face to face meeting in a place of your choice and later at your home or business premises if you prefer.
If you are interested in a health check for your business or domestic utility bills, then get in touch.
Call                m. 07971675120
Email            support@shrinkourbills.co.uk
What you need to  do before we meet           For  your:-
Energy         – please have a  copy of a recent energy bill to hand –  you should be able to download one from your present supplier.   You will also discover what your supplier thinks you might use in a year.  They will either tell you last  year  or estimate the year ahead.   This can be in £'s  or in units – kWh's.
Broadband – are you in contract?   What do you get for your money each month?
Mobile         – are you still  paying for a handset?    What do you get each month in terms of data, calls and texts.   If you are paying for texts then please get in touch urgently as  everyone should have free texts unless they are on a very simple pay as you go package.   Is this right for you?